Email Ticket System
Sygma integrates a Ticket System that allows to manage communications with your clients.
Ticket Queue Management
All incoming support requests are automatically associated with clients defined in Sygma.

Different queues can be created according to your needs.

You can create your own departments and areas to assign tickets to as well as creating new ticket states.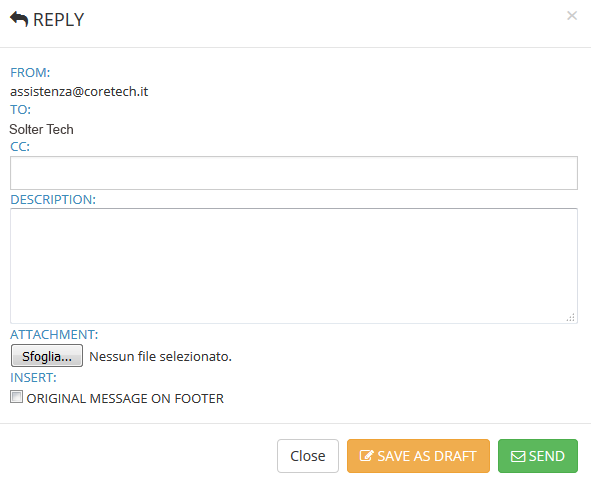 Intuitive and Simple Interface
Replying to a ticket is quick and easy with the available options.
Quick Configuration
Configuration page is straight-forward and every aspect can be customized upon your preferences.