Integrations
With Sygma you can handle many instruments from a single panel


The integration with Kerio products allows to monitor Kerio Connect, Kerio Control and Kerio Operator installations. With Sygma you have a complete overview of the versions of the products installed, Operating Systems, licence codes and all the other information regarding installation and licence.
Furthermore you can monitor in real time the use of CPU, memory and disk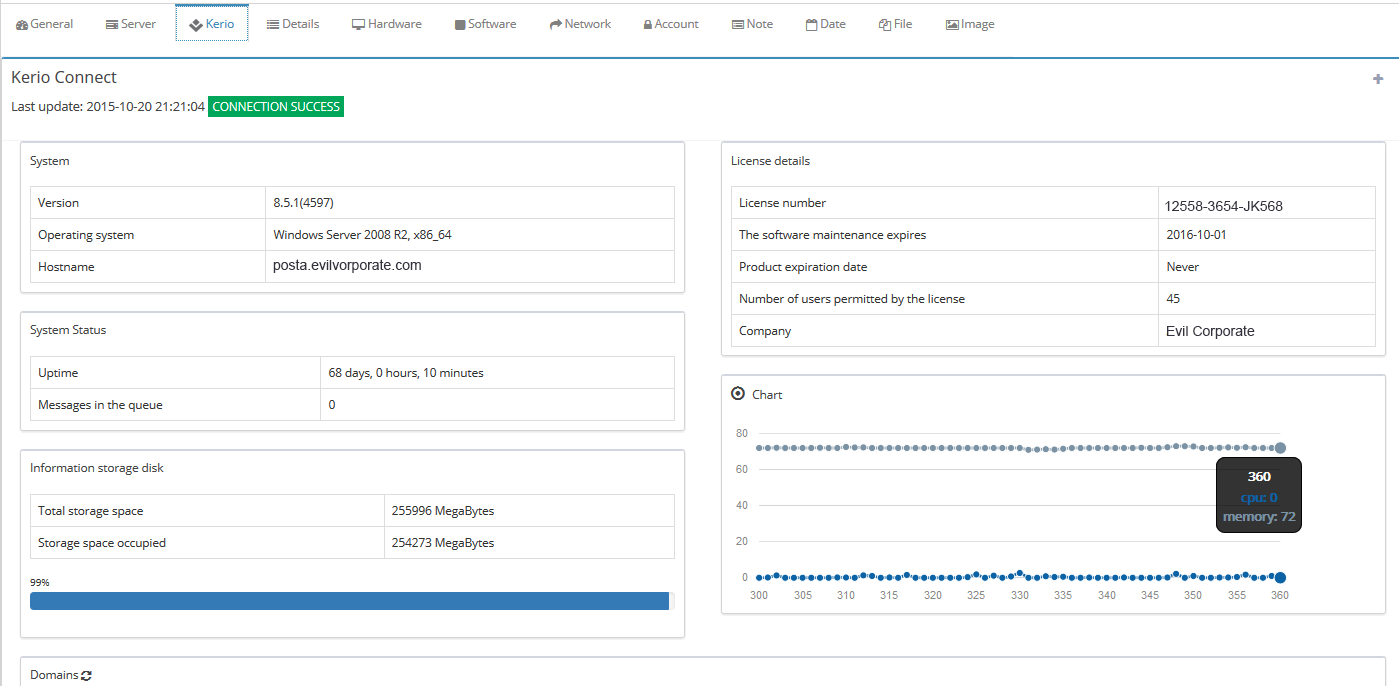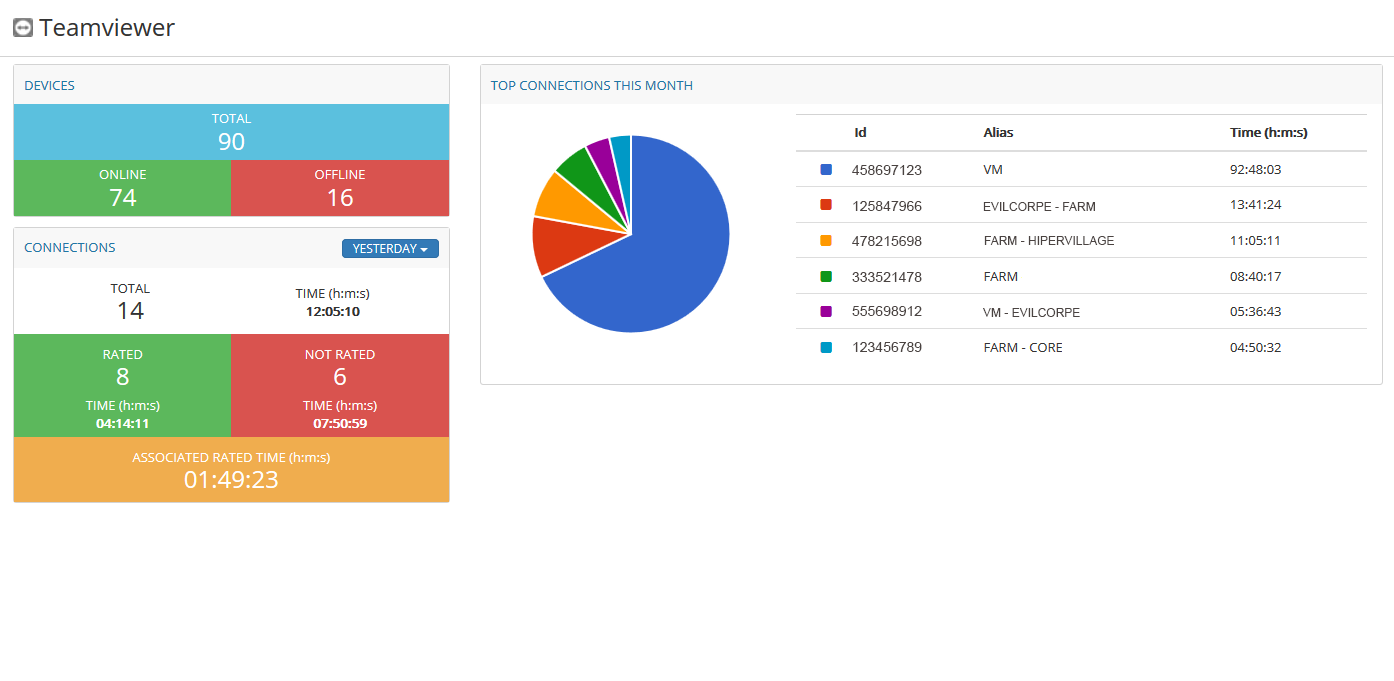 Thanks to the integration with Teamviewer, you can directly connect to remote computers and servers that are registered in Sygma

You can easily enable the integration between Teamviewer and the Item present in Sygma
Thanks to the integration you can now count all the Teamviewer remote sessions. Sygma automatically downloads the sessions from the Teamviewer server and provides you with a list of all the sessions with filters to help the check.


You can also decide if a session has to be counted as chargeable or not.

Once defined the sessions you want to be counted, you just need to associate the Teamviewer session straight from the Activity. Sygma will calculate automatically the intervention times.