Documents
Store in Sygma the documentation that you use frequently, have it at your disposal at any given time and access to it with a Web browser.
Organize documents
With the Documents function you can order your customers' documentation and access it whenever you want.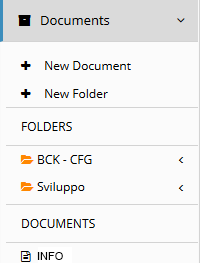 Create new documents on the fly
In Documents you can upload files in any Office-compatible format or create a document on the fly directly in Sygma.

A Sygma document may contain attached files inside.